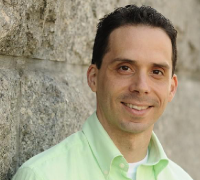 Daniel Lopez
D.O., PRRT Master Instructor
Dr. Lopez is an Osteopathic Physician that is board certified in Neuromusculoskeletal Medicine / Osteopathic Manipulative Medicine (NMM/OMM). Daniel Lopez, D.O., a Colorado native, joined Osteopathic Integrative Medicine in July 2016 after spending 6 years in New York City.
Principles for the Development of a Complete Mind: Study the science of art. Study the art of science. Develop your senses – especially learn how to see. Realize that everything connects to everything else. -Leonardo da Vinci
Dr. Lopez graduated from Midwestern University Arizona College of Osteopathic Medicine in 2007 in Glendale, Arizona. During medical school and residency, Dr. Lopez added to his skills by studying at a variety of seminars, including Primal Reflex Release Technique, in which he has been a certified instructor since 2010.
Seminar Location:
Osteopathic Integrative Medicine
9600 W Jewell Ave #3
Lakewood, CO 80232
United States of America