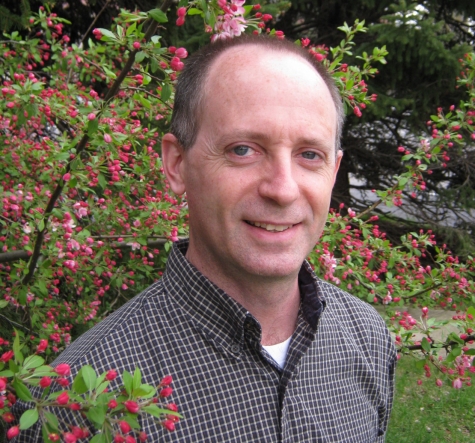 Jim Krupar
PT, PRRT Master Instructor
Jim Krupar, PT graduated from Ohio University in 1992 with a bachelors degree. Upon graduation, he received a job offer from Aultman Hospital in Canton, Ohio the site of his last clinical rotation. There he worked in both outpatient and inpatient settings.
In 1994, he joined his brother Thom in a private practice setting, working mostly in outpatient orthopedics.
In 1996, after moving to Columbus, Ohio Jim worked at Doctors Hospital working with outpatient orthopedic, wound care, and acute care patients. It was then that he began working toward certifications in specialized care for neck and back pain.
Jim continued to work in the orthopedic setting and continued to study approaches for chronic pain. He also set up protocols for total knee replacements, rotator cuff repairs, neck issues, back issues. He worked with orthotics, even fabricating them for some of the Columbus Crew team.
In 2003, Jim became certified in the Mckenzie Approach for the Spine. This approach continues to be popular in the traditional physical therapy setting.
Wow this is what all the other people who don't have pain feel like… that was amazing!
In 2005, Jim was introduced to the approach developed by John Iams called PRRT. He took the first level of training and was very skeptical. However, the techniques proved to be effective and the following year, Jim traveled to San Diego to take the second level training from John Iams himself. With the results he began to see, he voiced his interest to John Iams in teaching seminars. In 2007, Jim was invited to assist teaching the second level training with John and was then invited to become an instructor for the first level training and taught his first seminar later that year. Jim also took the third and final level of training from John and the results continued to surprise him. Jim has since taught eight seminars and was the first instructor, other than John Iams himself, to teach the second level training for PRRT.
In 2006, Jim joined OhioHealth and became the Leader of the Spine Advisory Board. He led the team in making Ohiohealth the premier spine care resource.
In 2008, Jim decided to begin his own practice, focusing on chronic pain and those who have been unable to find lasting relief with any other treatment. Jim continues to look for better answers, but for now Jim has found that PRRT provides the fastest, longest lasting relief of any approach he has seen.
Seminar Location:
Progressive Physical Therapy at Equivita
1508 Hess Street
Grandview, Ohio 43212
United States of America